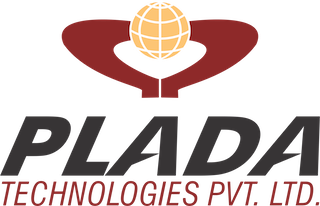 P‌lada Technologies Pvt Ltd
Where developers Understand Cusomer's Domain‌ 

At Plada,
Our comprehensive and talented team has ensured that Plada Infotech is equipped with capable multi-taskers who are profoundly educated in the merchant acquisition business. We operate through carefully devised and moderated systems and processes which focus on business efficiencies and easily scalable outputs. We ensure merchants on-boarded are not only educated but maximise the client business potential.
We believe that to keep up, we must evolve. It's a future where businesses transform into integrated organisations that deliver seamless experiences for non-stop end consumers. We continue to Customise, Connect, Converge and Collaborate to expand and scale our service offerings.
It has survived not only five centuries, but also the leap into electronic typesetting.
We Understand Our Audience...
Research
We offer precise solution from our deep understanding of the client offering, consumer culture and the merchant value proposition. With our end-to-end services model, we strive to add value by keeping our clients at the center of every decision, while serving the clients with maximised value returns towards their business.
Operational Excellence 
We provide outstanding service through teamwork, accountability, and innovation which is reflected in the quality of our results.
Continuous Improvement
We innovate, improvise and adapt to deliver results consistently for our clients.

Innovative Solutions
We continue to Customize, Connect, Converge and Collaborate to expand and scale our service offerings.

Targeting & Positioning
Before we propose an idea, we shine a spotlight across your organization to fully understand its business requirements.

Personal Approach
We invest optimum senior management time to ensure your business objectives are well understood and successfully achieved.

What Our Customer Talks about Us
Plada is cognisant of the future. We have been deeply involved within the digital India movement by identifying the challenges it placed and opportunities presented. The payment industry is going through a very rapid change and in-turn an exponential growth. Foreseeing this opportunity, we have leveraged knowledge and technology. We have forayed into the mobile applications space for field resources and automated the entire process of Lead Life Cycle Management. This foresight has helped our clients to reduce the overall TAT by 40% and in turn increased merchant & client satisfaction.
Let's Start Together
We look forward to hearing from you. Email us to learn more about our firm and capabilities.