This is a tech product, delivery and fulfillment by the seller, sales and marketing by the consumers.
Blockchain and smart contracts are the foundation of our tech for transparency, immutability and security.
Assurance of instantaneous payment upon delivery.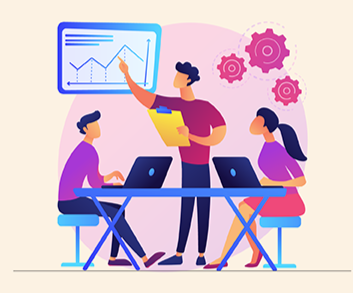 Groups come together to benefit together

No learning is required to form these groups

(as simple as creating a What's App group).

Participants commit to the deal by pooling in their share

If volume buying targets to get volume

pricing is achieved, the benefits accrue to

Merchant will deliver the product/ service individually to group members Based on delivery, the smart contract is executed to transfer the money to the seller instantaneously.

If the volume buying target is not achieved, the merchant may still choose to agree to volume pricing. If not, money is immediately returned to the participants.
Why we believe this will be the next big thing
Increasing penetration of digital transactions in India.
Unordered list with dots
Independent piece of software working on its own.

Multiple Bank's interests to work as a partner (Trustee Bank).

1st of its kind platform which facilitates the "Real Group ‌ Buying" experience.