Atithi Devo Bhav!! It's Risky if you haven't Started Getting Customer Inside the Store until now, and you need to hurry
"Loyal customers, they don't just come back, they don't simply recommend you, they insist that their friends do business with you. 

Why Customer retention is Actually good for your business
It is no longer enough to sell products and services. Today, successful businesses

engage their customers

on both

intellectual and emotional

levels. The reason being Customer Retention is the key.

 
Merchants have experienced customers attracting to the shop due to their loyalty even during pandemics. 
There is a lot of competition in the market and we need to do differently than our competitors.

Having customer data keeps you ahead of your competition. 

A customer retention program is the 1st step when the merchant is planning to sell online. 
Watch this video to understand Loyalty as a whole
How helpful is the customer retention program 
There are two main concerns of any retail merchant nowadays. Customer Acquisition and Customer Retention
We are helping our merchants to retain their customers and I am attaching a case study of one of our merchants. This merchant has shown a lot of patience and this has paid him back a lot as you can see from the figures I have mentioned below.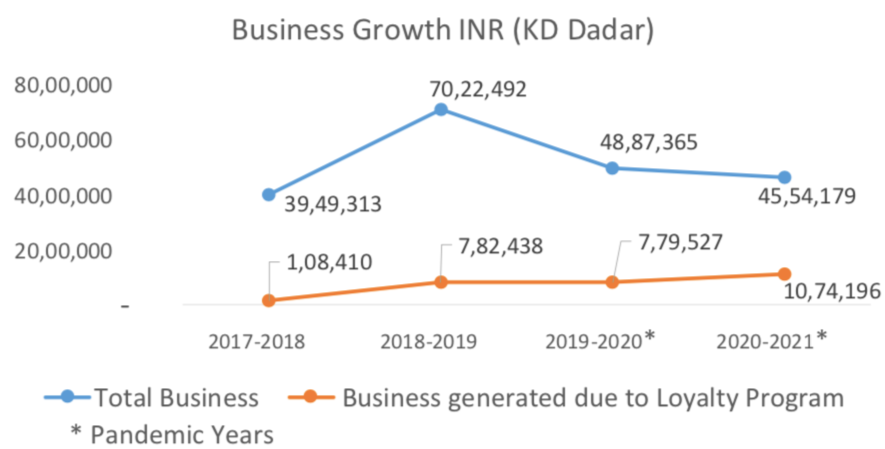 Actual sales figures
These are actual figures of our Merchant who is using our solution since July 2017.
This is year on year revenue growth of our client, Loyalty program played a major role.


In the second year itself,

 revenue doubled.

 

Even during Pandemic Customers are coming back and sales through them showing an upward trend.




The business during a pandemic is better than in the year 2017-18 when we had just started.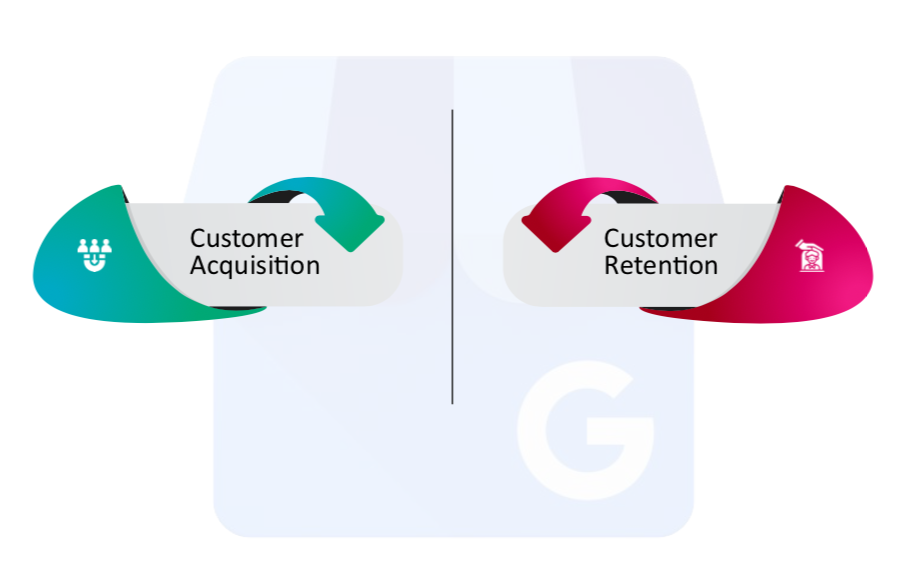 How helpful is the customer acquiring program through Google My Business?

The activity of the Google business optimization has involved many optimization techniques that are helping merchants get top listed in the search result of their business category.
The Study was made on the category of "Kids Clothing Store in Dadar" and "Kids appeal Store in Dadar West." So the results are as below.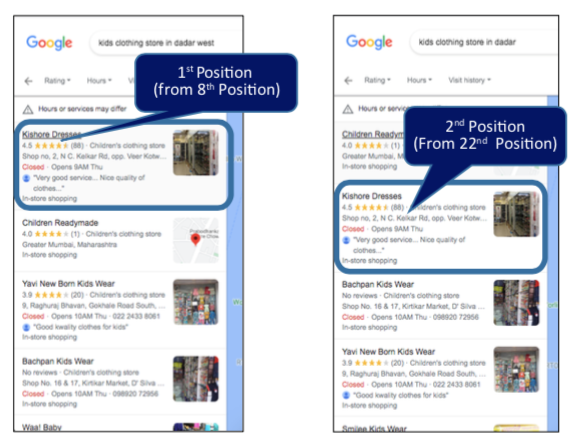 Merchant's listing improved drastically, statistics are shown below for the same. This also helped merchant to get good sightings on the GMB whenever anyone searched for the kid's clothing category. These Results are drawn after 10 days of doing optimization.
How we achieved this is explained below 

Summary
Customer retention is the key for merchants when they want to grow their business. A small effort from the merchant can get him a great result in his sales numbers. Any small/ medium scale merchant, who has limited resources to grow his business, can use any customer retention application. for his business to grow existing customers will only get new customers through giving reviews and feedback on social media which are great ways to reach new customers.